Already planning for the weekend? You might want to plan any activities indoors because it's not looking like a good weekend to be outdoors.

A few areas of low pressure will track from the Ohio River Valley into the Mid-Atlantic Region on Friday. This could produce some scattered showers and thunderstorms across South Jersey as early as Friday afternoon or Friday evening. Another area of low pressure is expected to develop along the coast. This could set the stage for moderate to perhaps heavy rainfall this weekend. However, high pressure across Eastern Canada could be strong enough to push the system to the south. Stronger high pressure would mean less rain, but remaining cloudy, breezy, and chilly.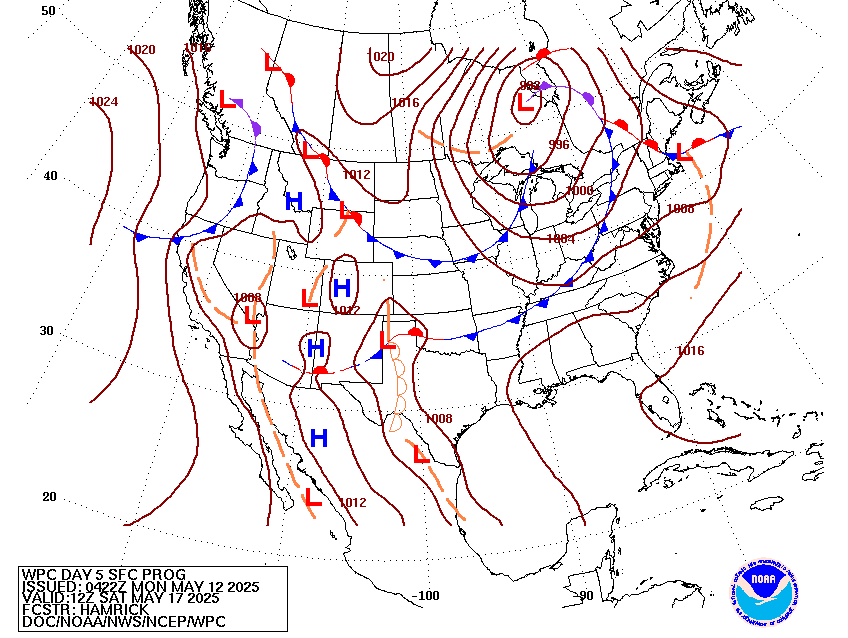 Model comparison
The GFS (American model) has 1 to 2 inches of rain this weekend with highs in the 40s and 50s. This model has low-pressure further north and along the coast, which would bring locally moderate to heavy rain at times across South Jersey.
However, the European model is suppressed to the south. It does graze the southern tip of Jersey with heavy rain, so any plans to go to Cape May could be a washout (at least for right now!) If this model solution is correct, most of the rain would fall from Friday through early Saturday, with some sunshine for Sunday with highs around 60 degrees.
Regardless of which solution plays out, the weekend looks to be windy – especially along the coast. Northeast winds 20 to 25 mph with gusts approaching 35 to 40 mph at times. Some coastal flooding is possible.
We could still use the rain… The latest U.S. Drought Monitor shows 'abnormally dry' conditions across South Jersey.